From Flowing Data: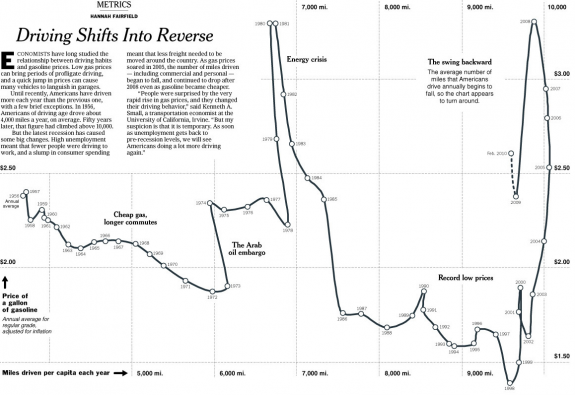 This is a very unusual time series: miles driven per capita versus the real price of gas, with the years as dots connected by a line.
This isn't trivial: it appears to show more elastic behavior when price volatility is low, mixed with very inelastic behavior when prices are volatile.
I've posted about # 1 (I can't find the damn link) and # 5 (I loved the background music so much I downloaded it – pity it wasn't on iTunes if you get my drift) before.