Caught on a surveillance camera at SPAC a few weeks back: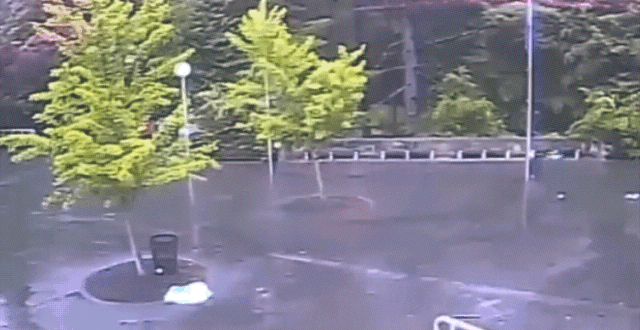 This is a gif. Personally I like the somewhat longer flash video. It gives you a few seconds to view the parking lot before the flash.
In looking at this, I'm most mesmerized by the scattering of kindling that skitters across the parking lot.
Almost 25 years ago, I was living in Salt Lake City for a year, and I decided to do some genealogy research. I discovered that my late father had an uncle that I'd never heard of. I called him up and told him.
It brought back the dimmest memories (his mother and aunts had been dead for 15-20 years by then): "Oh … yeah … Louie … he hid under a tree during a thunderstorm and was killed by lighting … must have been around 1915." He'd been gone for 10 years or so before my grandparents got married and had my dad.