Big news today is the national cancer incidence map published in Cancer.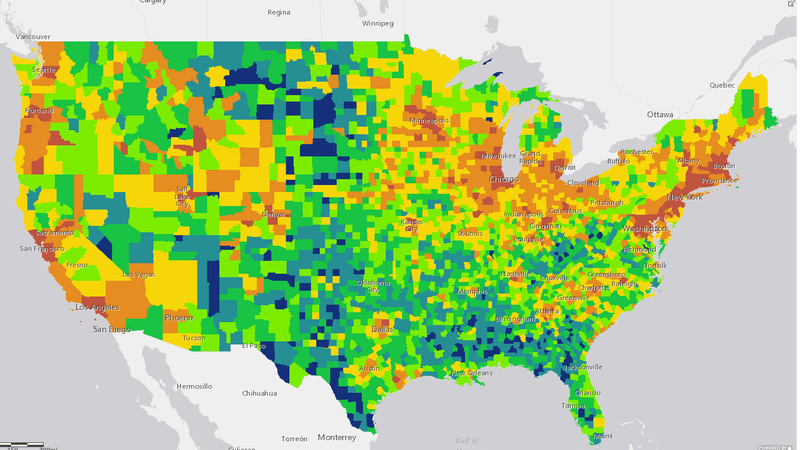 The difference in cancer rates between environmentally cleaner and dirtier counties was 39, out of 100,000, per year. That's not deaths, that's diagnoses.
Is that a lot?
On this blog, we're not innumerate about stuff like this.
Divide 100,000 by 39 to get about 2,50. So 1 more person out of 2,564.
But how many of those normally get cancer? The rate is 451 out of 100,000 every year. Divide that by 39 to get 12 (more or less).
So, how big is 2.500 people?
In my town, there's an elementary school for about every 5,000 people. That's all the parents, kids (of all ages), extended family under one roof, and even the neighbors who have no connection to the elementary school. Basically, it's a big neighborhood.
And if that big neighborhood is clean you'd get 24 cancers, and if it's dirty you'd get 26.
That's not nothing. But I also think the difference is smaller than a lot of hearsay and anecdotes about cancer would have you believe.
BTW: I look at that map, and I think it's mostly related to commuting.
UPDATE: I had one more thought last night about the pattern here. since this is occurrences of cancer, it could be related to how much time and effort doctors put into finding cancers. For me, that would help explain California, where they have money, but people don't seem to trust doctors invasive efforts very much.