I don't like Trump, but I don't agree with most of his detractors either. But, I snickered at this bit of monkeywrenching: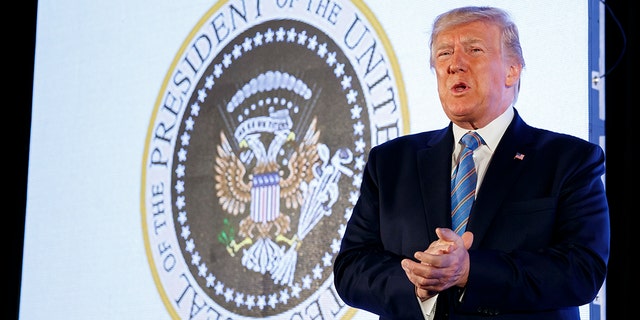 At a Turning Point USA, a (now fired) employee, projected this fake seal behind Trump for 80 seconds.
It's childish, but note the golf clubs, cash, and two-headed eagle!
The Washington Post identified the original graphic designer who created the doctored seal after the outcome of the 2016 presidential election. Charles Leazott, 46, of Richmond, Va., said he designed the seal after Trump was elected as a joke among friends and family. It was not intended for a larger audience, he said.

"This is the most petty piece of art I have ever created," Leazott said of his mock presidential seal design. Leazott told the newspaper he had been a long-time member of the Republican Party and voted for George W. Bush twice.
Turning Point USA asserts that this was a mistaken download, not the work of a mole. I have my doubts.